You can click view detail or click on the product title_ before you pay.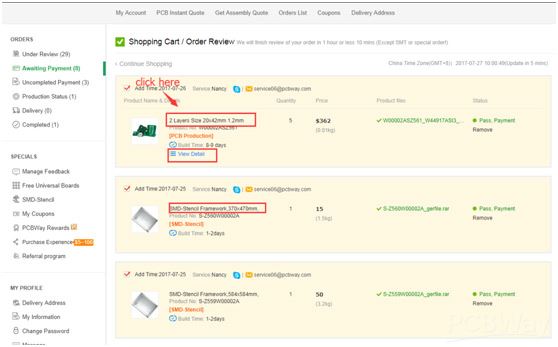 The product details box will pop up with an Estimated Finish Time: the expected delivery Time, assuming your current payment is successful.
When your payment is successful, you can view it in the Production Status
Clicking on the title_ will also bring up the specified delivery time for the product.
By the way click the "Technological process" You can track the status of each step of manufacturing in the Production Status.