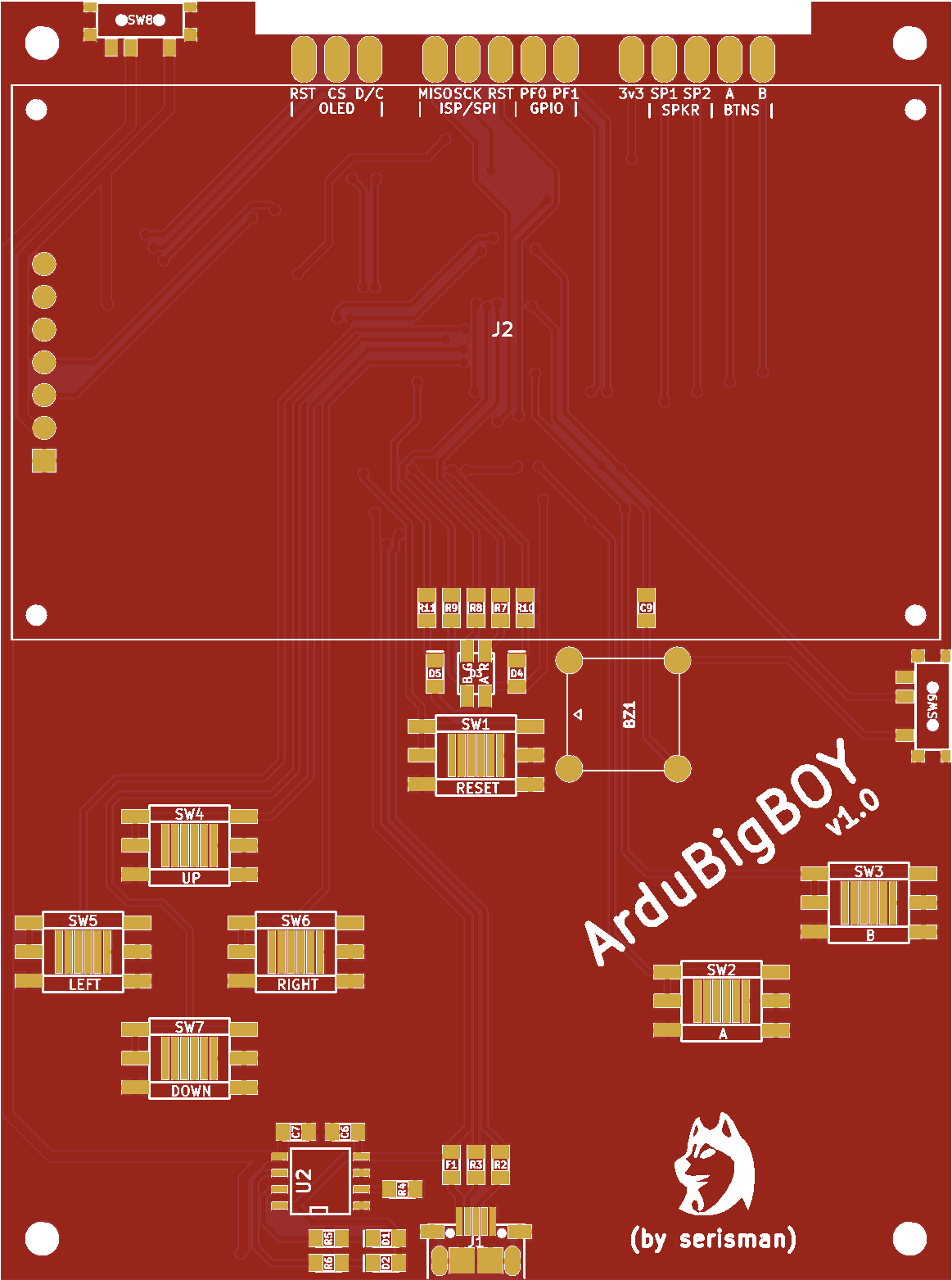 ArduBigBOY is an Arduboy compatible Arduino game platform for those with big boy pants.
Compared to the original Arduboy (https://arduboy.com/), it provides a larger 2.42" OLED screen and a built-in SPI flash IC to support carrying around hundreds of games in your pocket without having to re-program the MCU from another device. It also provides a larger 700mAh lithium-ion cell, a hardware mute switch, and an expansion header that breaks out almost every one of the ATmega32U4 IC's pins. This allows for future expansion options like linking two Arduboys together via serial UART connection, connecting external sensors and devices through i2c or SPI, connecting to an external speaker, or attaching an external controller.
The PCB was designed with KiCad. There is a 3D printable case available (here) that was designed in Fusion 360.
(See the Documentation link for more information)