McGill Formula Electric
### DESCRIPTION ( Introduce yourserlf and your project)
Hello! My name is Michael Verrecchia, I am the electronics subsystem leader at McGill Formula Electric. Each year, we design, build and race an all-electric car for the FSAE competitions in North America.
### TECHNICAL DETAILS (With project photos)
We run a custom 300V battery pack with custom PCB hardware, alongside a Rinehart PM100DX and an Emrax 228. This custom PCB hardware is a part of our general system, including our battery management system.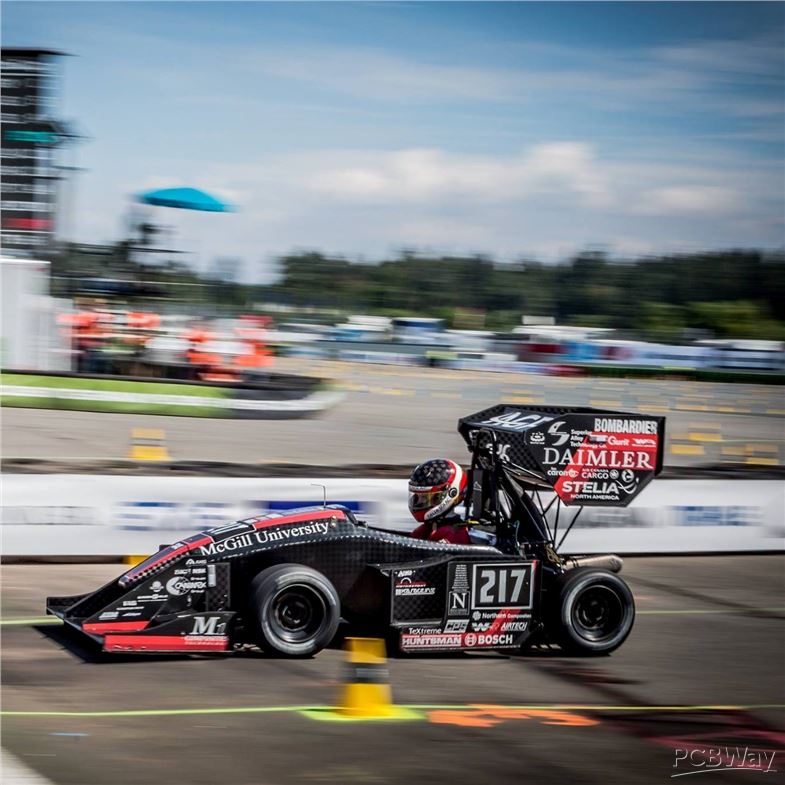 ### Words to PCBWay
I have used PCBWay for my PCB orders in the previous year, however I was unaware that there was a sponsorship program available. We have 8 PCBs designed in-house this year and it would be great if there was any sort of sponsorship support that PCBWay would be willing to offer!
Apply for sponsorship >>
524 Projects Sponsored
More by Michael Verrecchia